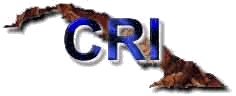 Disclaimers
Your access to and use of the CubaContact Web site constitutes your acceptance, without limitation, of the following disclaimers.
Accuracy Disclaimer
CubaContact does not warrant or guarantee the accuracy, completeness, currency, quality or validity of any information on its website or linked sites. All information contained on the website has been obtained from sources believed by CubaContact to be accurate and reliable. In most cases, the information and language used was that provided by the individual organization.
Neither CubaContact nor any of the contributors to this site are responsible for any errors or omissions. All information is provided "as is" without warranty of any kind. Neither CubaContact nor the contributors to the site make any representations as to the accuracy or integrity of the information. They disclaim all express, implied, and statutory warranties of any kind, including warranties as to accuracy, timeliness, completeness, merchantability, or fitness for any particular purpose. Neither CubaContact nor its contributors will be liable for any damages of any kind incurred as a result of the information posted on this site.
Disclaimer Regarding Legal and Travel Advice
The information on this site, including but not limited to documents, regulations, organization information, travel tips, and opinions is provided for educational and informational purposes only. It is not intended to provide legal or travel advice and should not be relied on in that respect.
Endorsement Disclaimer
Unless indicated, CubaContact has no affiliation with any organization mentioned in or linked to its website.
© 1999 Cuban Research Institute